Our country has been embroiled in the "trans" conversation for awhile now. But most of the focus has been on the male-to-female or female-to-male processes.  And most of the outrage is directed towards those who target children for this process.
Have you ever wondered, though,  what about those who are "gender non-conforming"?  What kind of surgeries do they have?
Well, a handful of American surgeons are performing "nullification" procedures, or "smoothies".  This involves the removal of all external genitalia to produce a smooth, flat appearance from the abdomen all the way down. There's also an option to remove the nipples for a completely smooth appearance.  Most of these people identify as "eunuchs" or "nullos".  I won't post any pics here for obvious reasons; you'll just have to trust me.
Wikipedia now claims for 2023, there are 107 "genders", in addition to the standard male & female.  One hundred seven.  Clearly all of this is based on a lie from the pits of hell.  A person's identity is given to the by God;  Genesis 1:27 – "And God created man to His own image: to the image of God He created him: male and female He created them".   It cannot be changed.
Marx declared his desire to destroy all of tradition:  the Faith, the family, the ownership of private property – ALL OF IT – a total societal revolution to upend everything.  It's a demonic attack, and it didn't end with the Cold War.  These trans, gender, and queer activists identify themselves as the vanguard of the new proletariat.  Pray.  Fast.  Keep the devotion to Our Lord's Holy Face.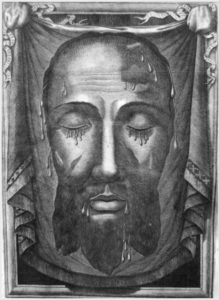 Arise, O Lord.  Let Thy enemies be scattered, and let those that hate Thee flee from before Thy Face.  Show us Thy Face, O Lord, and we shall be saved.